The power of social media has driven everyone into a frenzy of sharing, sharing and oversharing. Through tweets, statuses and instagram updates, we know what everyone is up to almost every day.
As a big part of this, models, brands and fashion designers have brought down their walls, offering daily insight into their world and all the work & tricks that are put into any public offering. Fashion shows & Photoshoots increasingly have a Behind the Scenes (BTS) element built in, so followers can see the models going through hair and make up into the finished product.
(Toni S on shoot for JML)
 At RMG, we are equally obsessed, we relish in the Behind the Scenes snaps our models send us from shoots, almost immediately sharing them onto our own feed. Our followers love to see the other side of the lens, the 4th wall that reveals trade secrets and deeper insight into the brands/models they love.
(Prada FW16 Backstage)
There's a small catch. The more we look behind the scenes, the more irrelevant the label becomes. As it becomes an integral part of the way brands operate on social media, it becomes less BTS and, more simply, a part of the scene.
(Katherine B shooting for Tom Ford)
Also, does the availability of BTS images/videos take the shine off shows and photoshoots?! It's the same as when a magician reveals their secrets, the tricks lose their lustre! Or does it make it that little bit more accessible, and attainable, especially in high fashion?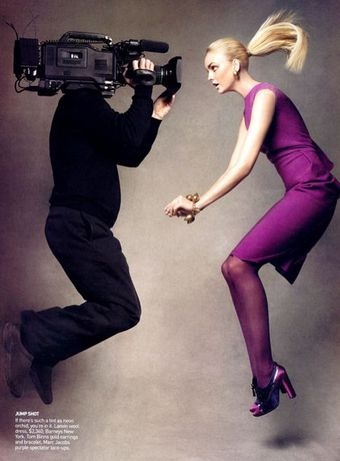 The fashion world is popping up with documentaries about the inside world of fashion houses, most notably
The September Issue, featuring US Vogue editors Anna Wintour & Grace Coddington. Naturally, the creative visionary Grace took the idea of BTS and flipped it, putting the documentary cameraman in front of the lens (& behind it).
One thing is for certain; it has piqued our interest and we cannot get enough! And with another Vogue documentary about the Met Gala coming out soon, it doesn't look set to stop (thank god!)